The twin cities of Buda and Pest face each other across the Danube. This is from Buda looking towards Pest.
the State Opera House St. Stephan's Cathedral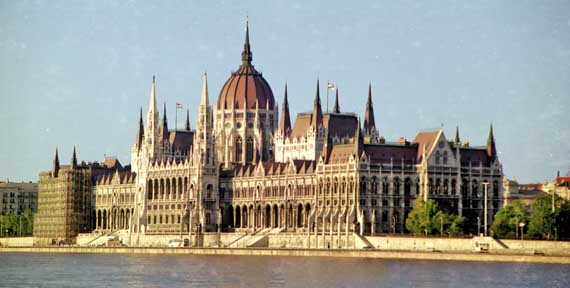 Parliament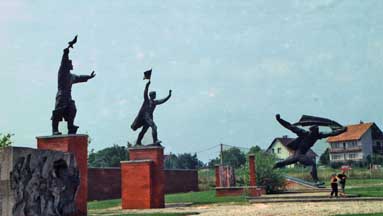 the commie-era statues have been gathered in a park
a bit upriver at Estergom is the Basilica, the third largest church in Europe
Then to Bratislava, the second city of Czechoslovakia and now the capital of independent Slovakia: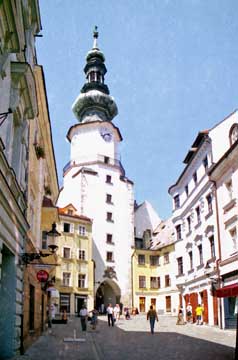 Then, Prague, the capital of the Czech Republic: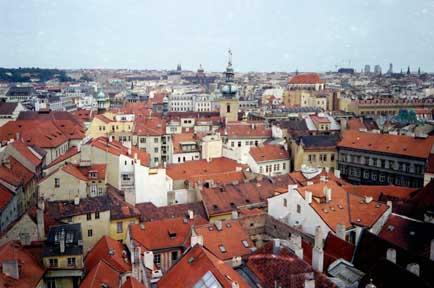 the ossuary at Kutna Hora contains 40,000 sets of human bones artistically arranged
the family crest the family



To Poland: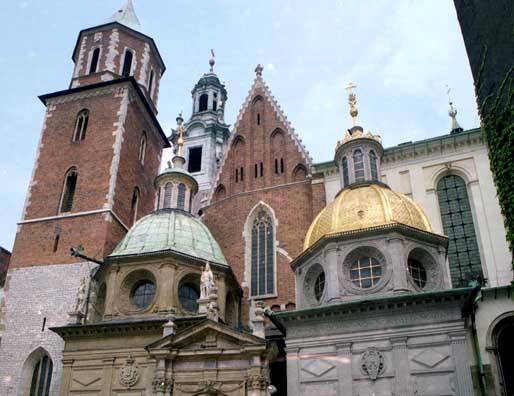 Krakow the seat of the Polish monarchy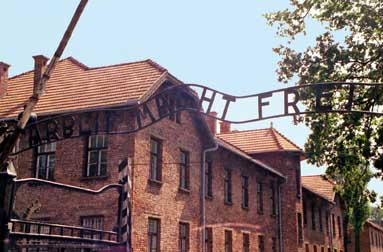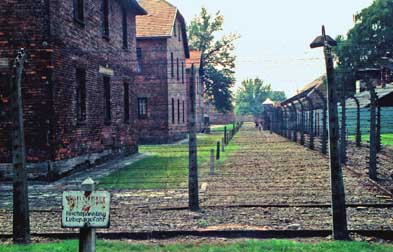 Not far away is the town of Oswiecim, which the Germans called Auschwitz. Military barracks were converted into a concentration camp for political prisoners.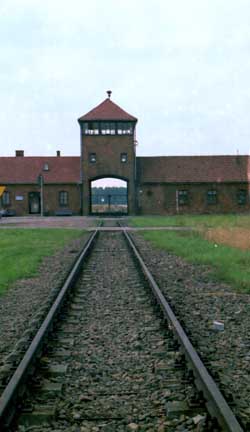 Birkenau, five miles away, was the largest of the extermination camps
Trip date: July 1999